I launched Safer Eating because I had recently been diagnosed with coeliac disease and lactose intolerance and eating out had become a nightmare.
I either had to settle for the most boring option available (''Just give me a plain baked potato, then!'') or I was accidentally glutened by restaurant staff with no understanding of cross-contamination and hidden dangers  – like wheat or lactose in certain stock cubes.
Here at The Safer Eating Company we strive to ensure that our information is reliable, up-to-date and evidence based wherever possible. To help ensure this we have specialist dietitians working for us and work closely with key charities, manufacturers of free-from products, people with dietary requirements, The Information Standard and food businesses.
---
Mission statement:
The most trusted and recognised website for people with dietary requirements
---
Our values:
To be the most trusted and recognised website for businesses to promote their safer eating practices
To be the 'go to' search tool for people with dietary requirements – to put the fun back into eating out
---
Karen Woodford – Managing Director & Founder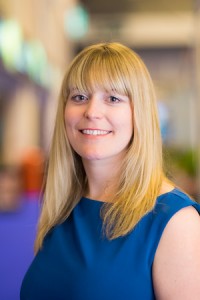 I have worked as a speech and language therapist since 2001 and continue to work clinically in a highly specialist role. I am the dysphagia lead for a large acute hospital trust working with people who have difficulties with swallowing food and drink following trauma, brain injury/disorders or breathing problems. I have vast experience of working with patients and other health professionals (e.g. dietitians, doctors, nurses, therapists) and a substantial part of my working life has been spent supervising and training others, including presenting at conferences.
I have always loved eating out – it is a big part of my social and family life. My dad was a wine merchant so hotels and restaurants were home from home when I was growing up. Being diagnosed with coeliac disease in October 2012, and with lactose intolerance a few months later, was a real shock and triggered a significant change in my life. To make matters worse, I was continuing to get symptoms and my doctor put me on a FODMAP diet, which required 8.5 months on a very limited elimination eating plan. It showed that I also react badly to fructose and things like onion and avocado.
Unsurprisingly, eating out became a massive drama. But I knew it didn't have to be that way. And The Safer Eating Company was born…………………
I have been given even more of an incentive to try to change the world as my daughter was diagnosed with coeliac disease at the age of two. On top of that, I have one close family member who is dairy-free and another two who are vegetarians. Preparing a meal for my family is pretty tricky.
---
Martin Woodford – Director, Technology & eCommerce
Martin has spent the past 14 years working in technology, predominantly in eCommerce. He currently works for the biggest retailer on the planet, delivering eCommerce solutions – this is buying and selling via a computer network such as the internet. Martin has an MSc in Computing, he is a certified SCRUM product owner (with the SCRUM Alliance) and is a PRINCE2 practitioner in project management. This basically means he is a web wizard.
Martin was keen for a new challenge and jumped at the chance to work alongside his wife in her venture to help enrich the lives of others. It also means Karen gets to be the boss at both home and work.
Outside work, he spends as much time as he can with his family, especially his young daughter. He is passionate about food and has sampled some of the world's most interesting cuisines ranging from street-food in Thailand to the porter's cooking on the Inca Trail, while on a six-month honeymoon travelling the world. As the husband of a coeliac, he appreciates how difficult it can be finding suitable places for a family meal.
He is constantly looking for ways to improve the website and welcomes all feedback.
---
Kay Harrison – Director & Journalist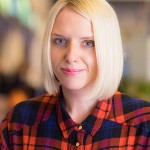 Kay has more than 15 years of experience in journalism, working across national and regional newspapers, magazines and websites, in print and online. She has coeliac disease and lactose intolerance and, prior to being diagnosed in 2008, wrote food reviews for a London newspaper.
She feels people with dietary requirements have had to ''make do'' for too long and is passionate about helping them eat out in confidence.
---
Nick Bergin – Specialist Dietitian
Nick is a registered dietitian and completed a post-graduate diploma in dietetics at Leeds Metropolitan University in 2001. He is a member of the Health Care Professional Council and British Dietetic Association.
Nick has vast experience in gastroenterology and has developed special interests in coeliac disease and irritable bowel syndrome.
---
Sarah Bergin – Specialist Paediatric Dietitian
Sarah is a registered dietitian with over 10 years NHS experience. She completed a post-graduate diploma in dietetics at Leeds Metropolitan University in 2001 and went on to gain a Masters degree in 2004. She is a member of the British Dietetic Association and is registered with the Health Care Professional Council.
After 4 years in general dietetics, she went on to spend 6 years in the Bristol Royal Hospital for Children, where she specialised in a variety of clinical areas. Since then, after relocating to Yorkshire, she continues in NHS to practice in general paediatric dietetics and has developed a special interest in paediatric allergy.
---
Our partners
If you are interested in working in partnership with The Safer Eating Company, then please contact us and we can think about how we can work together.
Photography by Ben Broomfield