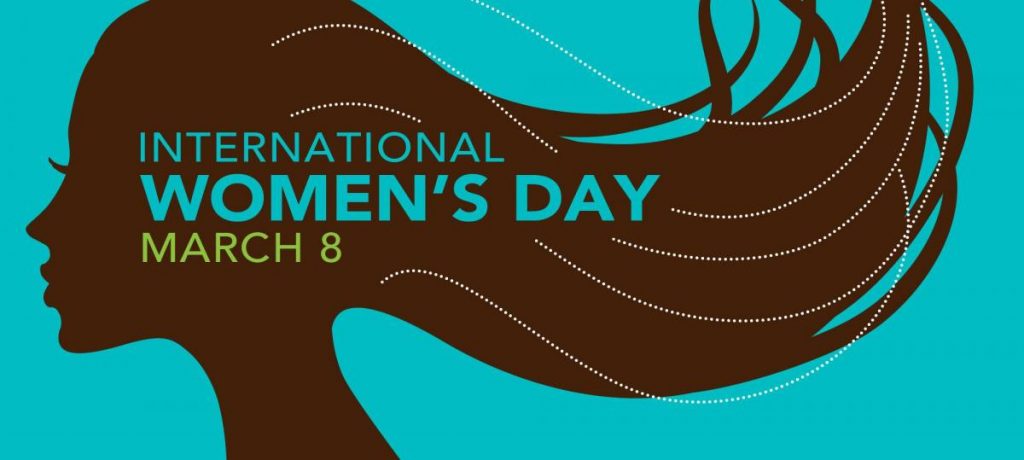 Since I started working for Safer Eating, I've learnt so much more about my allergies and the entire free-from community. And I've been amazed at the amount of people who are working hard each day to make the world a little safer and a little easier for tricky eaters. You may know today is International Women's Day and to celebrate this fact I wanted to highlight some of the women I've come across who are building a better future for people with food intolerances.
Lynne Regent
https://twitter.com/LynneRegentAC – Lynne has been the CEO of the Anaphylaxis Campaign for the past nine years and has pushed the charity from strength to strength. Between 2013 and 2017 she led the largest even European survey of the allergic population, looking at an integrated approach to food allergies. She is also co-chair of the National Allergy Strategy Group and is a member of the Patient Organising Committee for the European Association of Allergy and Clinical Immunology. She also finds time in her busy schedule to tweet and is well worth a follow.
Becky Excell
https://twitter.com/beckyexcell – Few people are as well known in the free-from world than the lovely Becky Excell. She is a writer for both Gluten Free Cup Of Tea, which is her own blog, and The Metro.  Her blog is wonderfully visual, and she brings a huge array of interesting recipes and videos (even ones from her international travels), which is perfect for any foodie who wants to create delicious gf food.
Nathalie Newman
https://twitter.com/IntolerantG – Natalie runs the blog Intolerant Gourmand, which is a wonderful read and was the winner of Allergy Blog of the Year 2017. It was started after her son Callum was born with severe allergies, eczema and asthma (I know your pain, Callum). It is such a good blog, in fact, that it is ranked 45th in the Foodies top 100. Not one to rest on her laurels, Natalie is also a recipe developer, food writer, consultant, trainer, reviewer and an accredited nutritional therapist.
Vicki Montague
https://twitter.com/freefromfairy – Vicki is the writer of The Free From Fairy and a bona fide scientist with a degree in biochemistry and genetics. She was inspired to start the blog when her daughter (she uses the pseudonym Roo for her in her blog) was diagnosed as coeliac. But like most of the inspirational women in this blog, Vicki didn't just stop there. She also created the world's first wholegrain gluten-free flour blend, which I'm informed by Safer Eating MD Karen Woodford, is brilliant.
Alexa Baracaia
https://twitter.com/FoodAllergyUK
Alexa is a journalist, freelance writer and food allergy campaigner who writes her blog Yes No Bananas, which on a personal note, may just be my favourite blog name of all time. She is a mother of a little one with allergies to eggs, peanuts, nuts, sesame and lentils (again I can empathise here). And not only does she write a fabulous blog, but she is also co-founder of Allergy Hour, which is a fantastic resource on Twitter every Thursday night from 20:30 to 21:30 for any parent wanting to learn more and network with a community of people who really care.
Sarah Chapman
https://twitter.com/sarahjchapman
Sarah volunteers for Allergy UK, the Anaphylaxis Campaign and the Alex Curtis Trust. So it's no wonder she was granted the Allergy UK Friends and Family Hero Award in 2016.
Karen Woodford
https://twitter.com/safereatingco – Finally it would be a bit off of me if I didn't mention the Safer Eating El Capitano. Since I've been working with Karen, I've seen what a tireless worker she is and just how much she cares. Not only did she set up Safer Eating while pregnant with her second child, but she also managed to grow the company to help the twenty thousand tricky eaters who are registered as members, while also keeping a full-time job at the NHS as a top speech therapist. This year she was chuffed to bits to be asked to judge the Free From Awards and her big heart is what is guiding the company to help as many people as possible. *NOTE FROM EDITOR: She did not read this before it was posted.
At this point I'm going to have to apologise – there are so many more amazing women in the free-from world that I could have mentioned and was going to. But I've literally run out of time, so please don't be offended if you feel someone else deserved to be on this list. There is always next year.
Thank you to all the inspirational women out there making the lives of tricky eaters easier every day. I doff my cap to you.