Carrot cake buns (gluten free)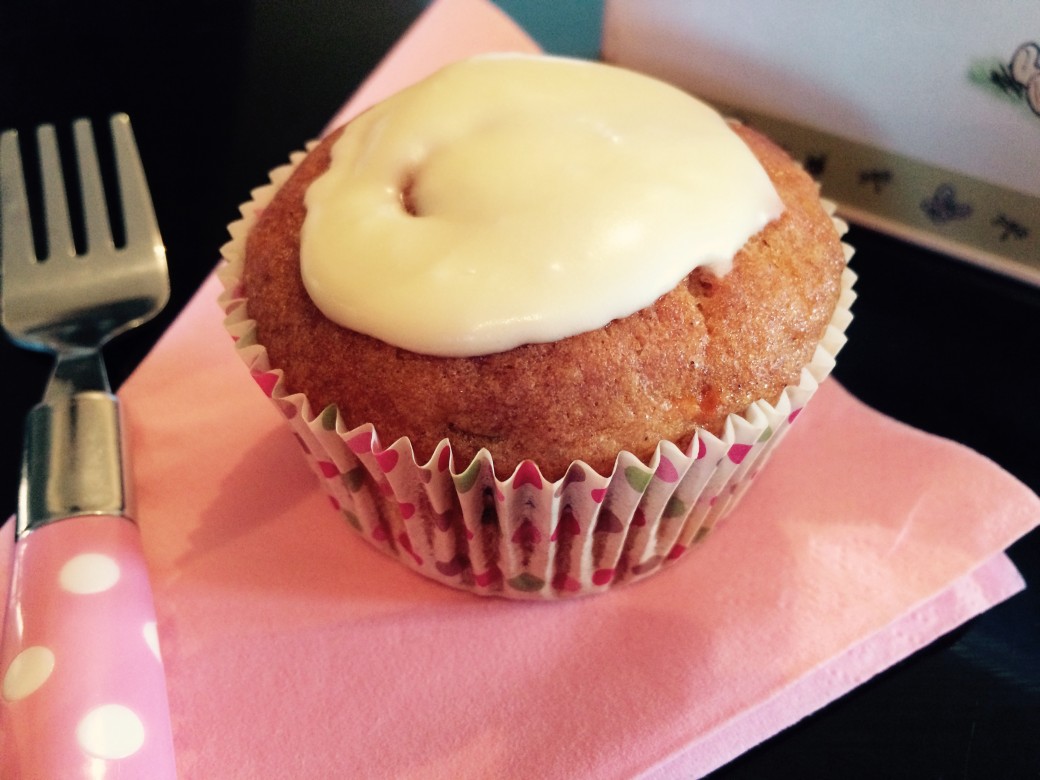 Free from:
gluten, lactose, nuts, soya, lupin, sesame, mustard, celery, sulphites, meat, fish, crustaceans, molluscs
Contains:
eggs, milk (check for sulphites)
---
Ingredients
BUNS
250g dairy-free spread (e.g. Pure Sunflower Spread)
250g brown sugar
4 large eggs
250g self-raising flour
1 tsp xanthan gum
200g (approx 2 medium) carrots - peeled and grated
1 1/2 tsp ground ginger
1 tsp cinnamon
1 orange (zest and juice)
1 handful of sultanas (check for sulphites)
ICING
40g dairy-free spread (e.g. Pure Sunflower Spread)
150g icing sugar
40g dairy/lactose-free soft cheese (e.g. Lactofree)
1 tsp orange juice
---
Method
BUNS
1. Preheat the oven to 160°C
2. Put 18 bun cases in muffin trays
3. Cream the spread and sugar together in a large mixing bowl
4. Beat in the eggs gradually
5. Sieve the flour and xanthan gum in the bowl
6. Fold in the carrots, ginger and cinnamon
7. Add the sultanas, orange juice and zest. Stir well
8. Spoon the mixture into the bun cases and smooth the top. Each one should be about 3/4 full
9. Bake for 35-45 mins. To ensure that they are cooked fully – insert a skewer into the buns and see if it comes out totally clean
10. Remove the buns from the oven. Leave them in the trays for 5-10 mins to cool slightly
11. Cool for the remainder of time on a cooling rack
ICING
1. Beat the spread, icing sugar and orange juice together
2. Stir in the soft cheese
3. Spread over the buns when they have cooled completely
Serving suggestion: These go lovely with a good old cup of tea.
---
The Safer Eating Company cannot take responsibility for any recipes that are uploaded that are not accurate. We will check them as often as possible, but please refer to our problem food lists and ALWAYS CHECK THE LABELS of every ingredient.
---
More snacks: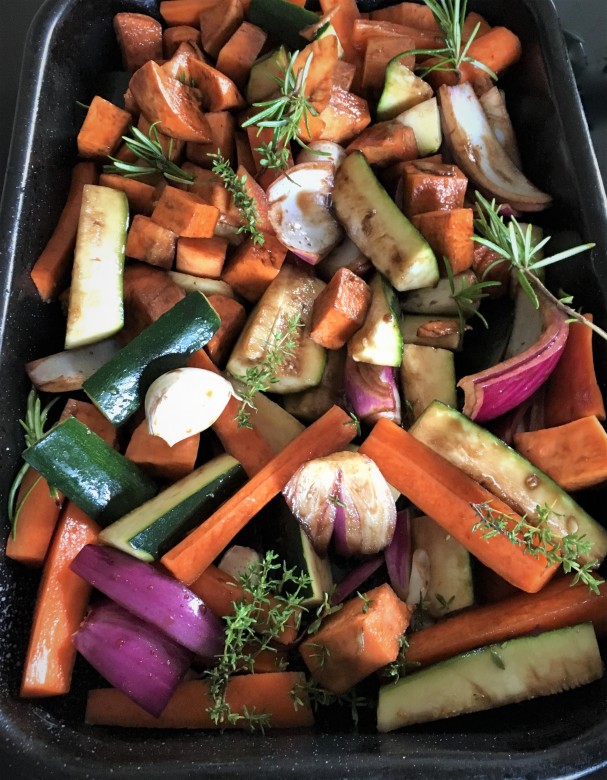 Roasted balsamic vegetables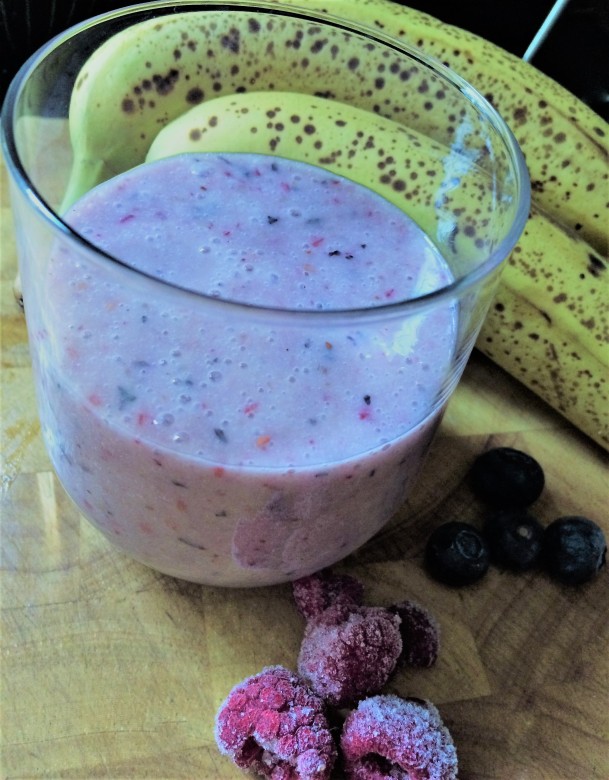 Healthy berry smoothie