Chocolate coated strawberries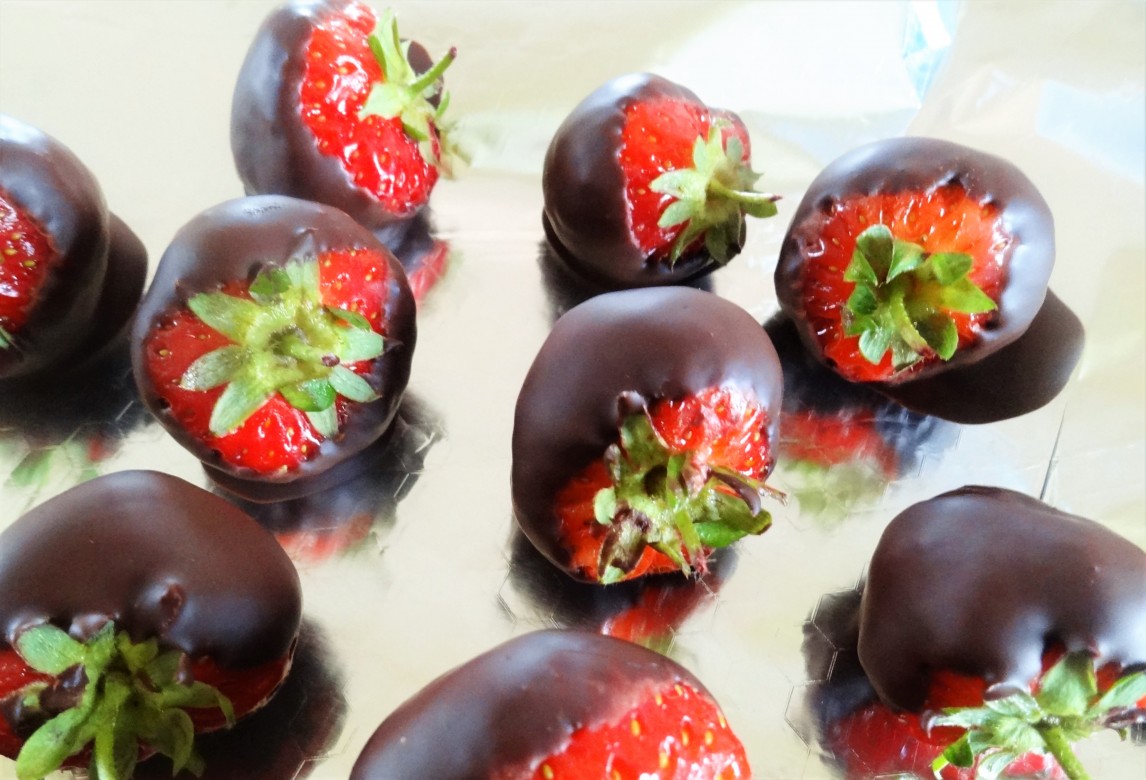 Free from:
milk/lactose, gluten, egg, nuts, sesame, mustard, celery, meat, fish, crustaceans, molluscs, lupin, sulphites
Alternatives:
Use alternative fruit if you wish - seedless grapes or bananas work well
---
Ingredients
1 punnet of strawberries
1 bar of dairy-free dark chocolate (e.g. Kinnerton)
---
Method
1. Wash the strawberries. Dry with kitchen roll
2. Line 2 baking trays with foil
3. Break the chocolate into a heat-proof bowl. Melt in the microwave or over a pan of water on a medium heat. Stir frequently
4. When the chocolate has melted completely, dip the strawberries by holding the stalk and twisting them round. Place on the foil
5. Allow to cool, dry and harden. Place in the fridge to ensure the chocolate hardens completely (either remove them from the foil and place them in a bowl or leave them on the trays if you have space)
Serving suggestion: Serve by themselves, with soya cream or if you're feeling energetic, with other chocolate coated fruit, marshmallows and meringues
---
The Safer Eating Company cannot take responsibility for any recipes uploaded that are not accurate. We will check them as often as possible, but please refer to our problem food lists and ALWAYS CHECK THE LABELS of every ingredient.
---