Dairy-free chocolate mousse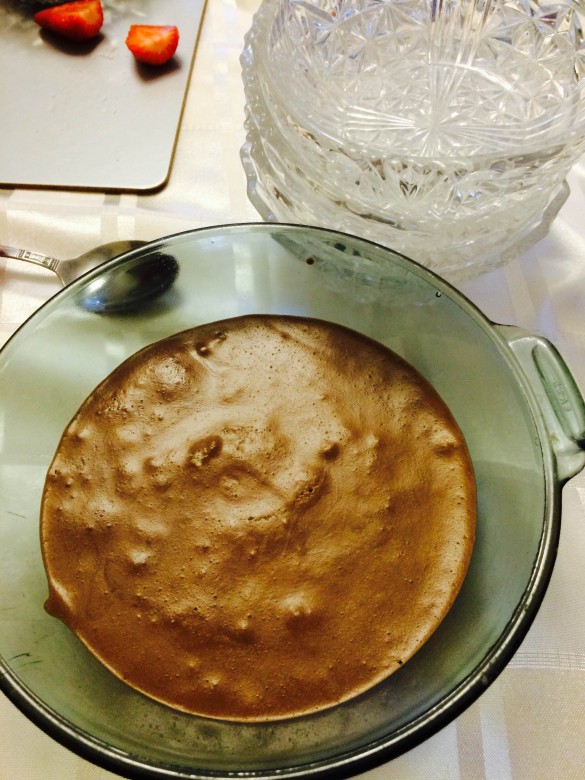 Free from:
milk/lactose, nuts, celery, sesame, gluten, mustard, lupin, fish, crustaceans, molluscs, sulphites, meat
Cooking time:
No cooking required. 2 hours refrigeration
---
Ingredients
75g dairy-free dark chocolate (e.g. Kinnerton)
3 eggs (separate the whites and yolks)
---
Method
1. Grate a little of the chocolate for decoration
2. Break the chocolate up. Melt it either in a microwave-proof bowl in the microwave or in a heat-resistant bowl over a pan of water on a medium heat. Stir regularly
3. Remove from the heat (if you need to). Add the egg yolks. Stir
4. Whisk the egg whites in a bowl until they form stiff peaks and they hold their shape completely. Fold in the dark chocolate mixture until fully mixed
5. Spoon the mixture into a glass bowl or individual glasses/dishes
6. Sprinkle the grated chocolate on top
7. Chill in the fridge for at least 2 hours
Serving suggestion: This mousse is lovely and rich so it goes well with fresh fruit.
---
The Safer Eating Company cannot take responsibility for any recipes that are uploaded that are not accurate. We will check them as often as possible, but please refer to our problem food lists and ALWAYS CHECK THE LABELS of every ingredient.
---