Gluten-free lemon buns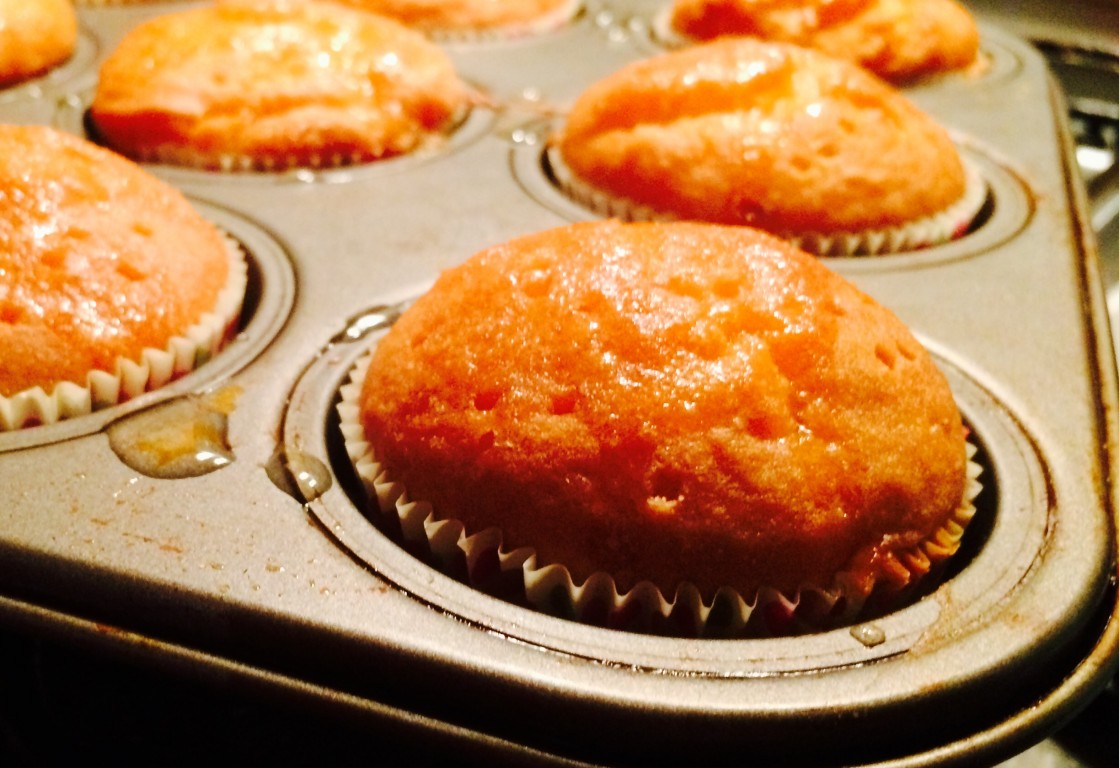 Free from:
meat, fish, seafood/shellfish, gluten, lactose/milk, sesame, soya, sulphites, mustard, celery, nuts, lupin, DAIRY FREE, VEGETARIAN and LOW FODMAP
Contains:
eggs (egg-free option available)
Alternatives:
Use an egg-replacement for an egg-free or vegan version
---
Ingredients
BUN MIXTURE
250g golden caster sugar
250g dairy-free spread (e.g. Vitalite)
4 large eggs
250g gluten-free self-raising flour (e.g. Dove's Farm)
1 tsp xanthan gum
1/2 lemon (juice)
1 lemon (zest)
LEMON DRIZZLE
50g golden caster sugar
2 lemons (juice)
---
Method
1. Preheat the oven to 160°C
2. Put 16 bun cases into muffin tins
2. Cream the sugar and spread in a large mixing bowl
3. Beat in 1 egg at a time
4. Sift in the flour and xanthan gum. Stir well
5. Grate in the lemon zest. Add the lemon juice. Stir well
6. Spoon the mixture into the bun cases – it can be a bit sticky, so use your finger to get it off the spoon. Leave about 5mm from the top of the case. Smooth the mixture as much as you can with the back of a teaspoon
7. Bake in the oven for 35-45 minutes. Check they are cooked through by inserting a metal skewer into the centre of the buns. It must be totally clean when you pull it out. Bake for a little longer if there is still a coating of bun mixture on the skewer. Remove from the oven when ready. I like them when they are a little crisp – I think that makes the drizzle taste even better
8. Allow to cool for approximately 10 minutes in the tin
LEMON DRIZZLE
1. Mix the sugar and lemon juice to make the drizzle
2. Make little holes all over the tops of the buns with a skewer. Pour the mixture over each of the buns
3. Once the mixture has dried, remove the buns from the muffin tins and serve
Serving suggestion: These are delightful just on their own.
---
The Safer Eating Company cannot take responsibility for any recipes that are uploaded that are not accurate. We will check them as often as possible, but please refer to our problem food lists and ALWAYS CHECK THE LABELS of every ingredient.
---