Raspberry nice cream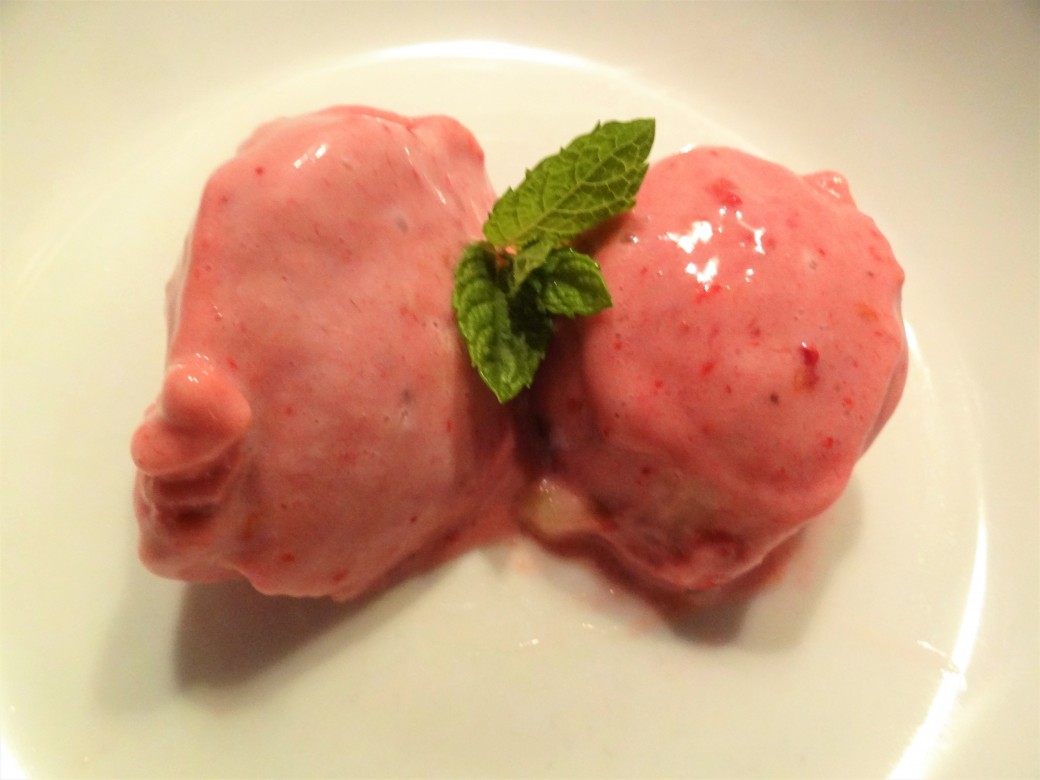 Free from:
milk/lactose, gluten, nuts, fish, crustaceans, molluscs, sesame, soya, mustard, celery, sulphites, egg, meat, lupin
Contains:
no allergens. Coconut is in the milk which is classed as a nut in the USA
Alternatives:
Replace the milk with any kind of milk if you prefer
---
Ingredients
1 small frozen banana (sliced before freezing)
Approximately 20 frozen raspberries
5 tbsp dairy-free milk (e.g. Koko coconut milk)
---
Method
1. Put all the ingredients in a blender or jug
2. Allow to melt a little for a few minutes (so the blender doesn't break)
3. Blend until smooth. Use a spoon to loosen the mixture from the base now and again if needed
4. Scoop into bowls
5. Serve immediately as it can melt quickly
Serving suggestion: Decorate with mint or basil leaves.
---
The Safer Eating Company cannot take responsibility for any recipes that are uploaded that are not accurate. We will check them as often as possible, but please refer to our problem food lists and ALWAYS CHECK THE LABELS of every ingredient.
---