Vanilla sponge cake (gluten and dairy free)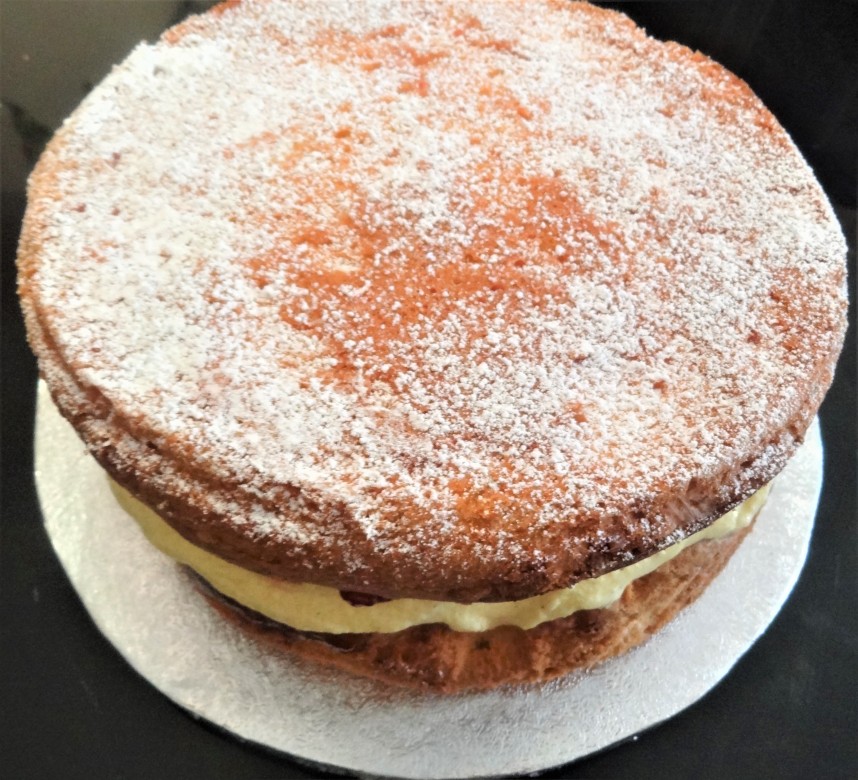 Free from:
Milk/lactose, gluten, sesame, soya, lupin, mustard, celery, nuts, sulphites, fish, meat, crustaceans, molluscs. VEGETARIAN
Cooking time:
Approximately 55 -75 minutes
Serves:
10-20 (depending on serving size)
---
Ingredients
VANILLA CAKE
350g dairy-free spread (e.g. Vitalite)
350g golden caster sugar
6 eggs
350g gluten-free self-raising flour (e.g. Dove's Farm)
1¾ tsp xanthan gum
1 vanilla pod (or 2 tsp vanilla paste)
Pinch of salt
3 tbsp rice/coconut milk
SYRUP
50g golden caster sugar
½ tsp vanilla paste
50ml water
FILLING AND DECORATION
180g icing sugar
125g dairy-free spread (e.g. Vitalite)
1 tsp vanilla paste
2 tbsp strawberry or raspberry jam
---
Method
CAKE
1. Preheat the oven to 180°C
2. Grease and line 2 x 23cm round cake tins
3. Scrape the seeds out of the vanilla pod into a large mixing bowl (or use 2 tsp vanilla paste). Add the spread and sugar. Cream together
4. Beat in the eggs one at a time
5. Sift in the flour, xanthan gum and salt. Fold into the mixture
6. Add the milk. Stir
7. Spoon the mixture into the cake tin. Level out the top with a knife
8. Bake in the oven for approximately 55 – 75 minutes or until cooked through (ensure that when you stick a metal skewer into the cake, it comes out clean)
9. Leave the cake in the tins to cool slightly
SYRUP
1. Stir together the sugar, vanilla paste and water until fully mixed
2. Make holes into the top of the cake with a skewer all over
3. Pour the mixture all over the top of the cake once the cake has cooled slightly. Allow to cool completely prior to removing from the tin
FILLING AND DECORATION
1. Prepare the butter icing by putting the spread into a large mixing bowl, sifting in the icing sugar and adding the vanilla paste/extract. Stir until smooth
2. Chill the butter icing in the fridge for 1 hour prior to using
3. Once the cake is fully cooled and the butter icing chilled – spread jam over one half of the cake. Add the buttercream to the other. Sandwich together (jam on top)
4. Sieve icing sugar over the top
Serving suggestion: Turn the cake into a celebration cake by using 'ready to roll' icing to cover and decorate. It is is also perfect for making figures for children's cakes.
---
The Safer Eating Company cannot take responsibility for any recipes that are uploaded that are not accurate. We will check them as often as possible, but please refer to our problem food lists and ALWAYS CHECK THE LABELS of every ingredient.
---
More snacks: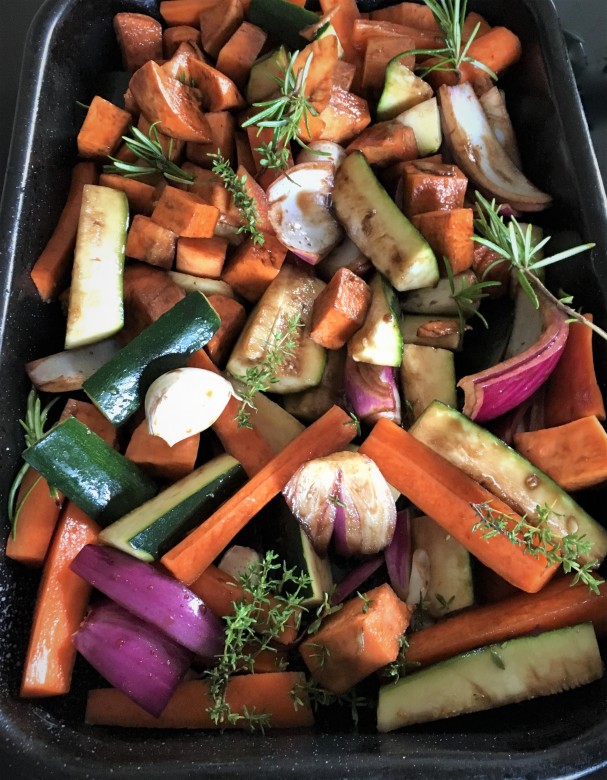 Roasted balsamic vegetables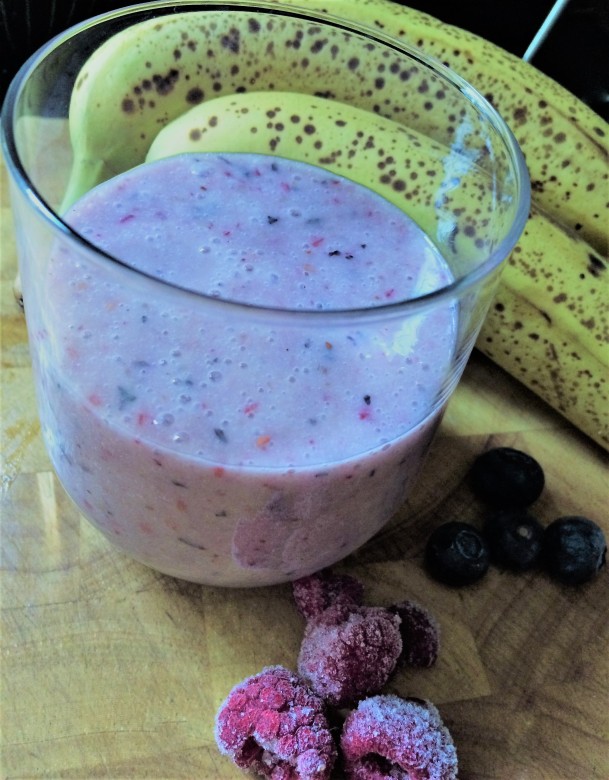 Healthy berry smoothie