SAFER EATING PRODUCTS
Purchasing any of our Safer Eating products will make it much easier for you to cater for "tricky eaters."
Training Folder - £25.00
The Safer Eating training folder has everything you need to comply with the new legislation and cater easily and well for "tricky eaters."  Also information and advice on food allergens, food allergy, food intolerance, coeliac disease, the new legislation and preventing cross-contamination. It also includes risk assessment templates and checklists to make it all as simple as possible.
For £30.00 – it also includes the posters, food flags and stickers shown below.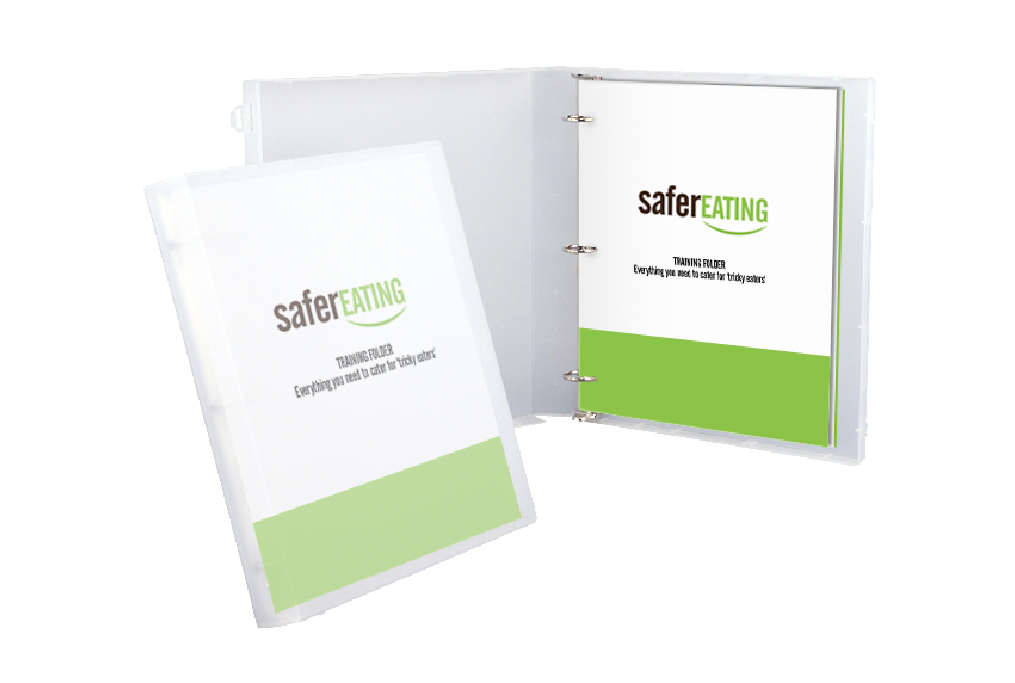 ---
Elearning - £19.99
The Safer Eating Awareness module is an easy to follow, interactive training course. It is a fantastic resource for all staff working in catering or food businesses. It takes only 45 minutes to complete and provides you with basic information on food allergens, types of dietary requirement, preventing cross-contamination and complying with legislation.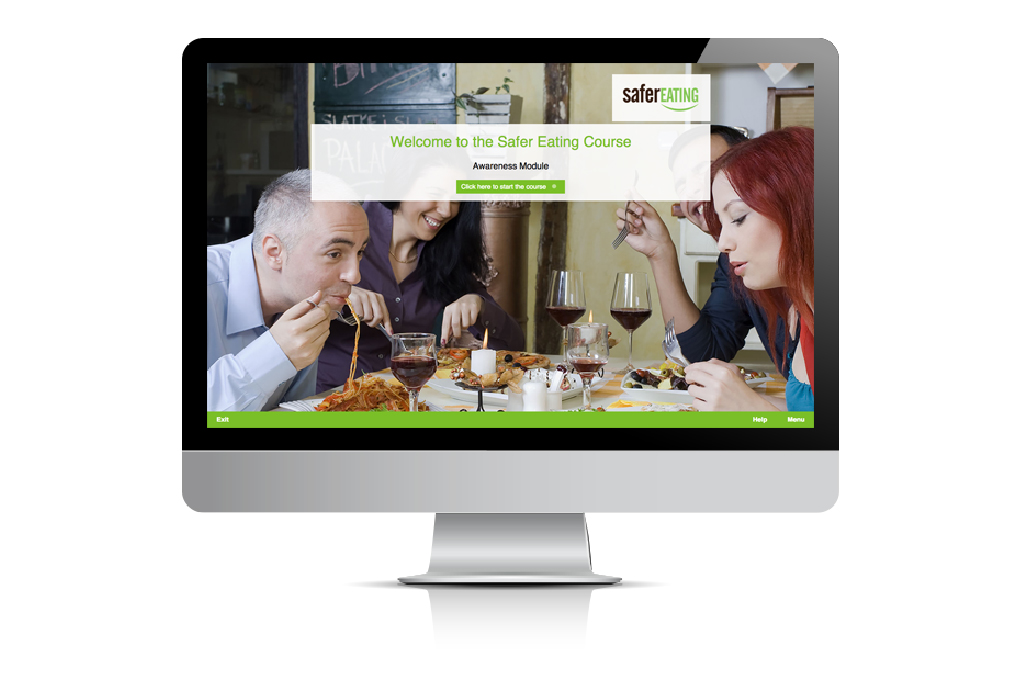 ---
Posters - £1.50
These posters are designed to be a quick look guide to food allergens and preventing cross-contamination. Put them up to help guide your staff on what they need to know to cater for "tricky eaters," keep them safe and comply with legislation.
Posters can be bought separately for a lower price on the next page.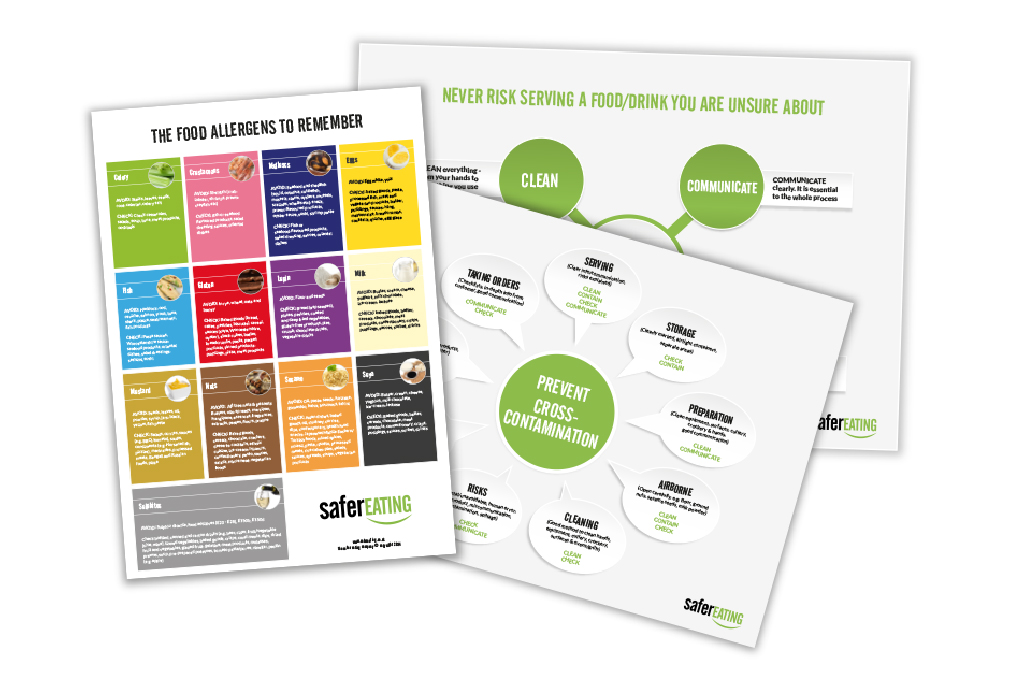 ---
Food flags - £3.00 for 10
These fantastic little flags are superb for marking meals. When catering for "tricky eaters" put one on their plate and then stick it in to their food so you always know which one is the free-from meal. It will then inform everyone involved in preparing, cooking and serving the meal – and it will give faith to the "tricky eater" too. Everyone's a winner!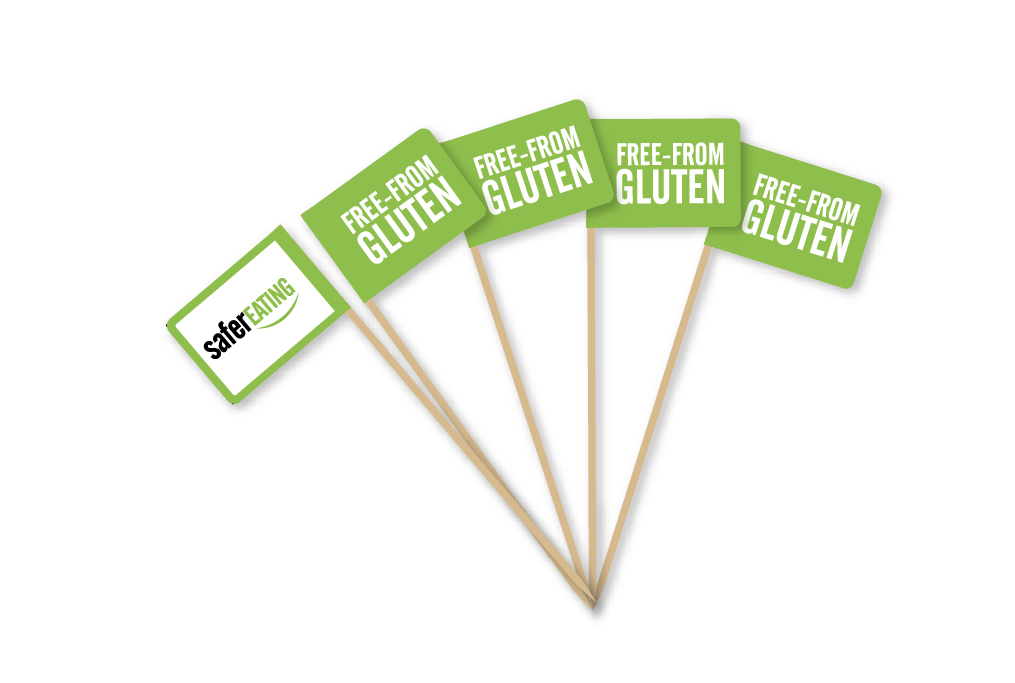 ---
Food allergen stickers - £2.00 for 35
Put one of these food allergen stickers on areas where allergens are stored on shelving, on a drawer in the fridge or freezer or on airtight containers to alert everyone to where the risky foods are kept. They can also be used in peoples' homes to help others to see what they need to be careful of.
Stickers can be bought on a mix and match basis on the next page.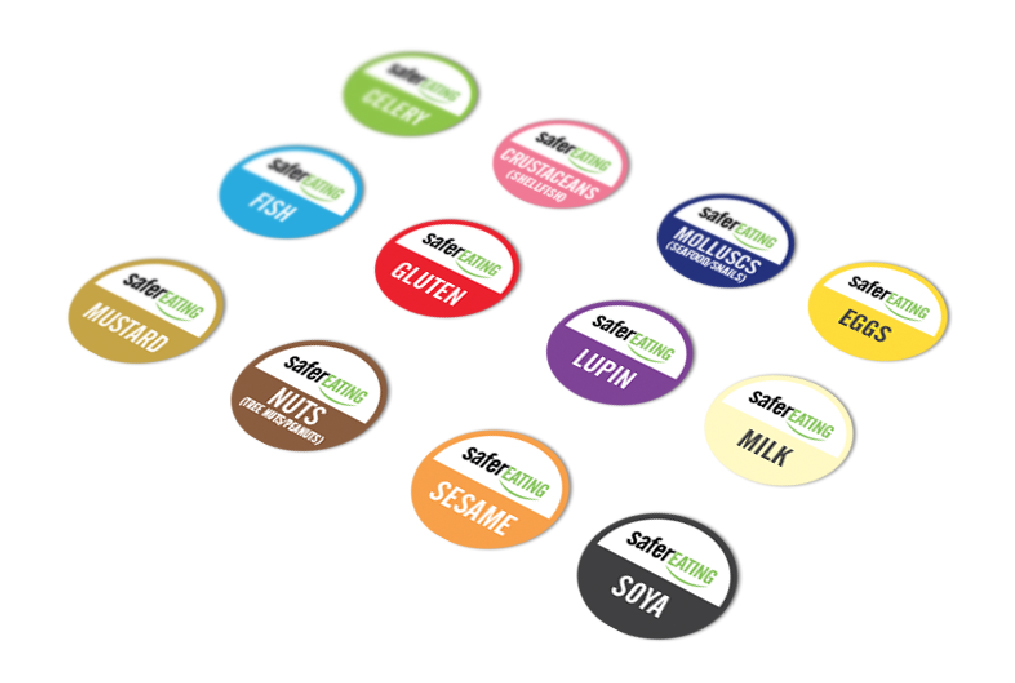 ---
"Don't cross me" stickers - £2.00 for 35
These stickers will help fend off contamination from food allergens. For both people at home trying to stop their loved ones sticking the glutened knife back in the butter or jam, or for food businesses to put on their gigantic mayonnaise jar to stop other staff contaminating it. Very useful to have these little reminders.
Stickers can be made on a mix and match basis on the next page.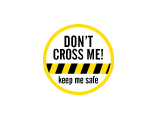 ---
Offers/bundles: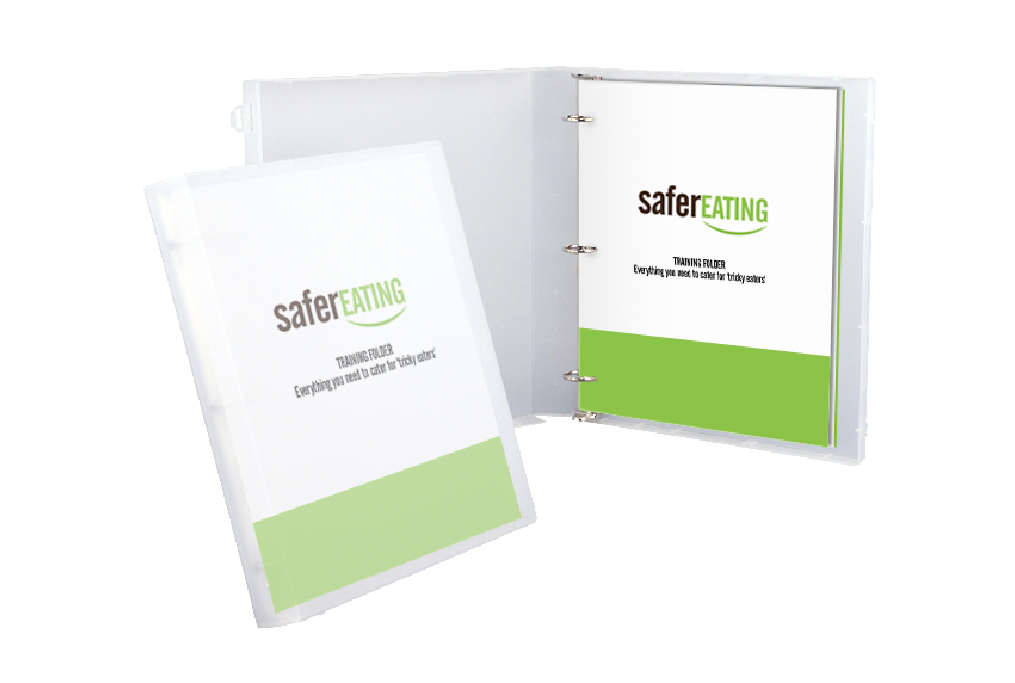 Training folders
+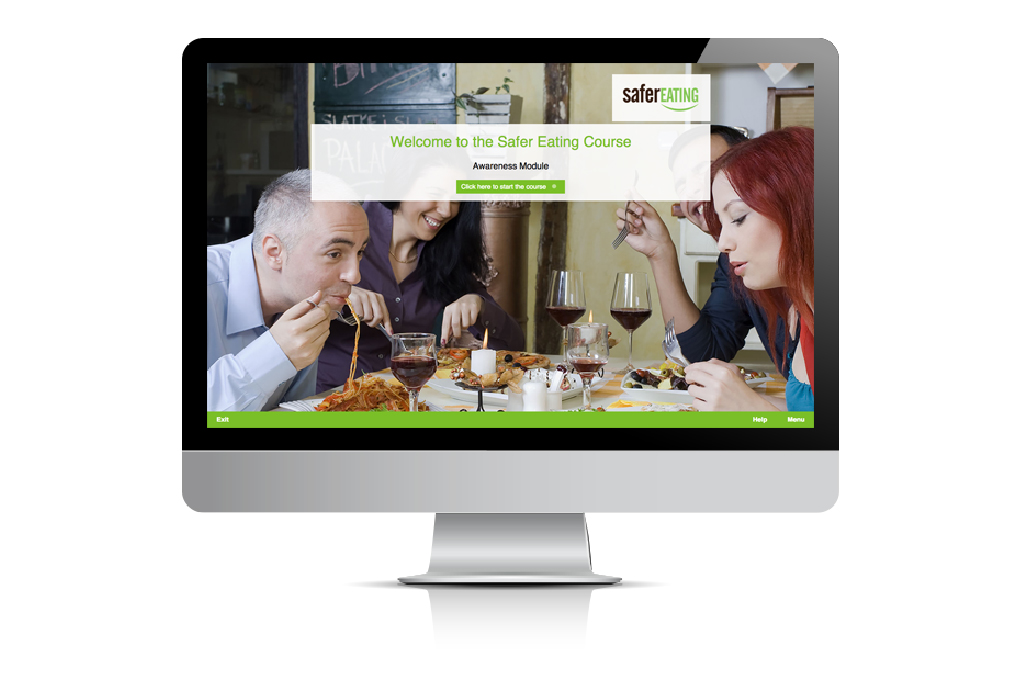 ELearning
=
---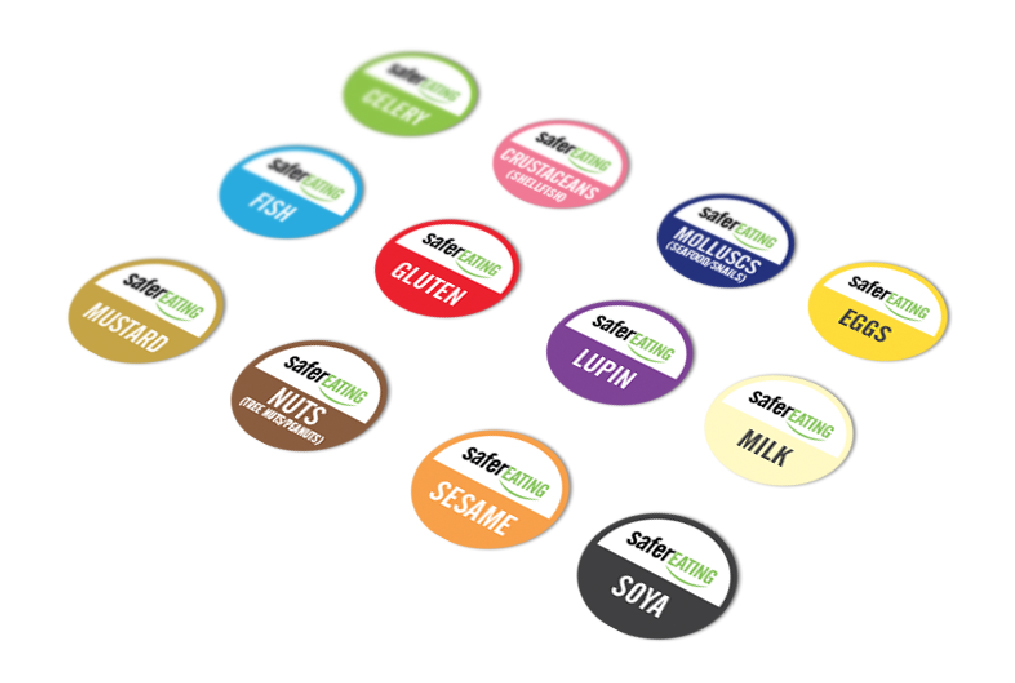 Stickers
+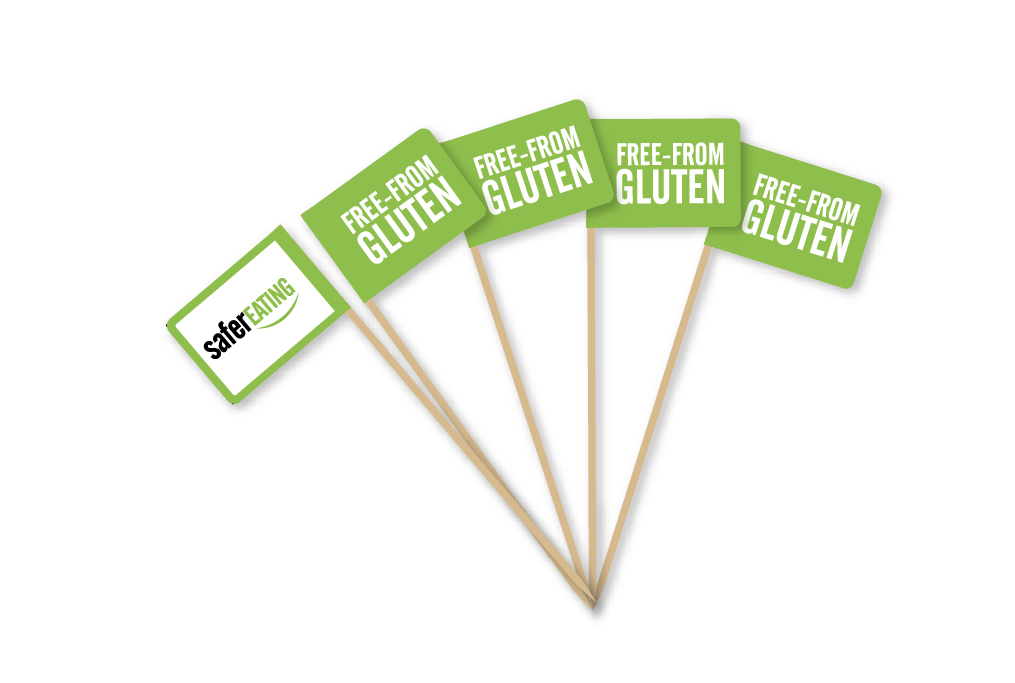 Flags
+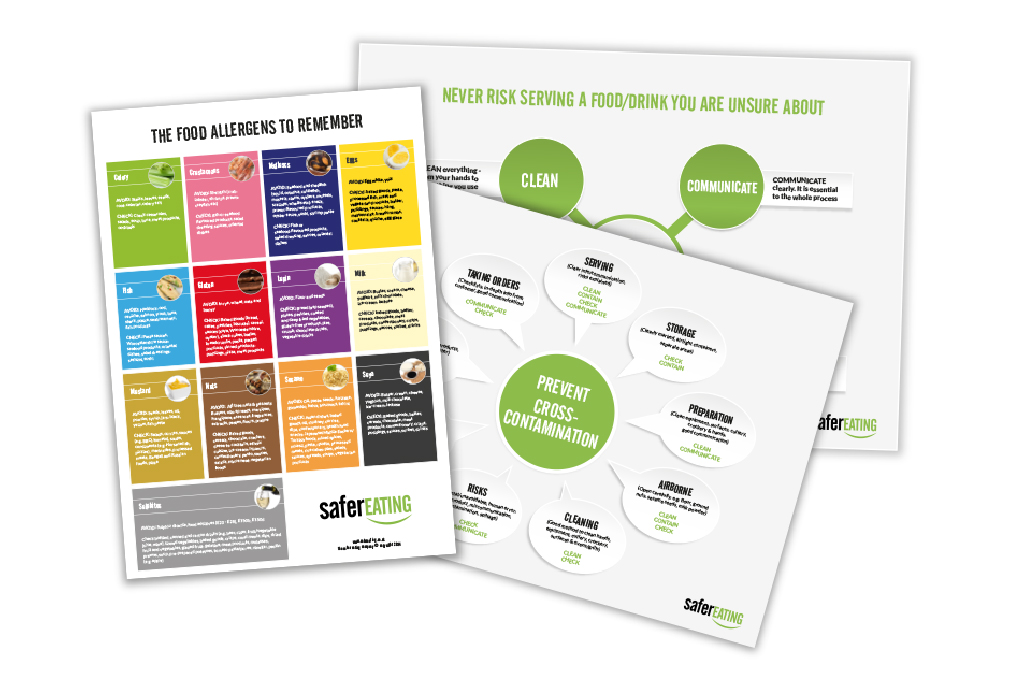 Posters
=
---