Chilli and garlic kale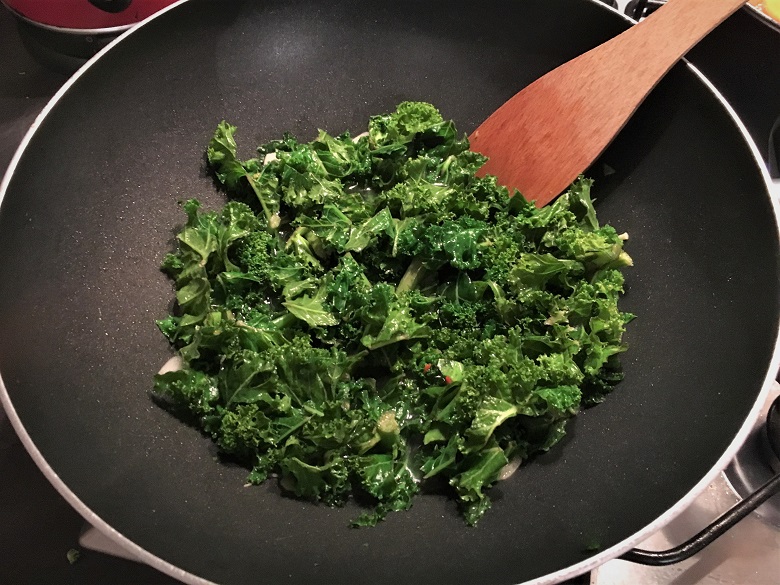 Free from:
Gluten, milk, lactose, fish, seafood/shellfish, sesame, mustard, lupin, soya, nuts, sulphites. VEGAN
Contains:
Celery (if using most shop-bought stock)
Alternatives:
For a celery-free option, use homemade stock
---
Ingredients
½ tbsp olive oil
3 cloves of garlic (peeled and crushed)
½ - 1 chilli (sliced thinly and deseeded if you wish)
100g kale
100ml vegetable stock (½ a Knorr cube works well - check milk and gluten)
---
Method
1. Heat the oil in a wok or frying pan over a medium heat
2. Stir-fry the chilli and garlic for a couple of minutes
3. Add the kale and continue stirring
4. Pour over the stock. Mix well
5. Stir-fry for 5-10 minutes (depending on how tender you like it)
6. Serve with a slotted spoon
Serving suggestion: This goes really well with roast potatoes and veg.
---
The Safer Eating Company cannot take responsibility for any recipes that are uploaded that are not accurate. We will check them as often as possible, but please refer to our problem food lists and ALWAYS CHECK THE LABELS of every ingredient.
---