Free-from cajun chicken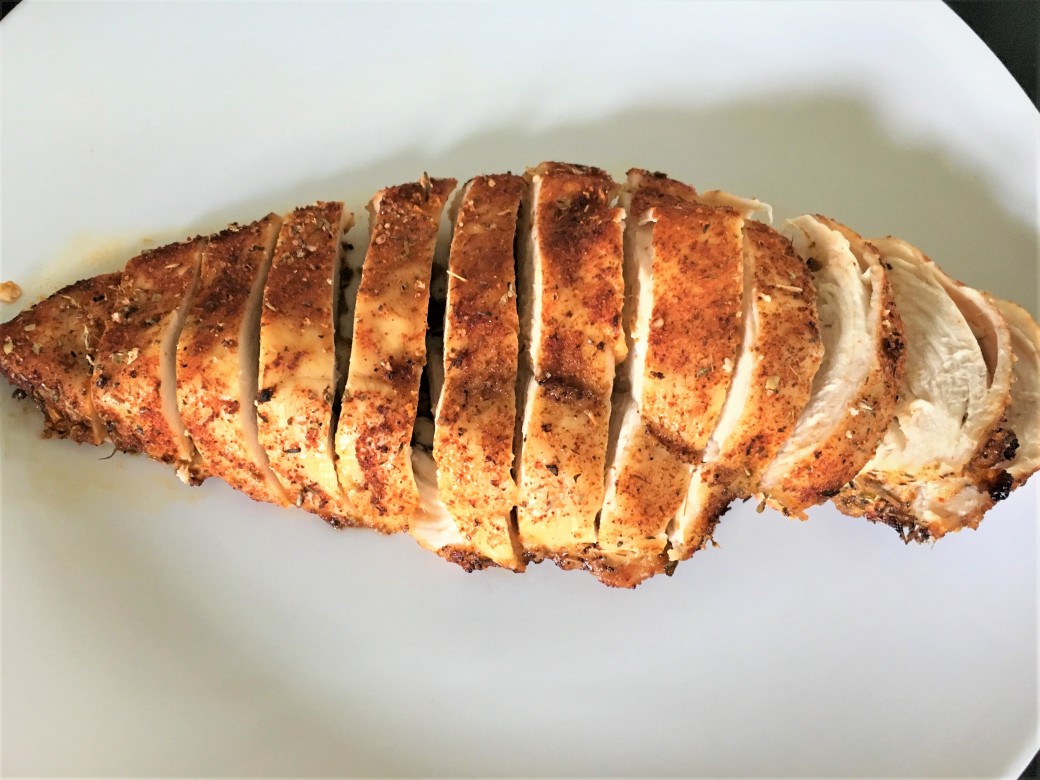 Free from:
Gluten, milk/lactose, nuts, egg, celery, sesame, mustard, sulphites, fish, crustaceans, molluscs, lupin, soya
---
Ingredients
1 tsp salt
½ tsp cayenne pepper
1½ tsp garlic powder/granules
1½ tsp paprika
Ground black pepper to taste
1 tsp onion powder
1 tsp dried oregano
1 tsp dried thyme
Few sprays of spray oil (e.g. Frylight)
4-6 chicken breasts
---
Method
1. Preheat oven to 230°C
2. Oil roasting tin with a few sprays of spray oil
3. Mix herbs and spices together in a bowl
4. Rub the mix all over the chicken breasts
5. Bake in the oven for 20 minutes. Cover with foil and bake for a further 5 minutes
6. Remove from the oven and serve hot or cold
Serving suggestion: I love these in a gluten-free sandwich with mayo. They are also amazing with rice and salad - you can use the juices to make a delicious gravy/jus.
---
The Safer Eating Company cannot take responsibility for any recipes that are uploaded that are not accurate. We will check them as often as possible, but please refer to our problem food lists and ALWAYS CHECK THE LABELS of every ingredient.

Based on a recipe from Gal on a Mission www.galonamission.com (baked cajun chicken breasts). Thank you for the foil idea, it works wonders.
---