Healthy berry smoothie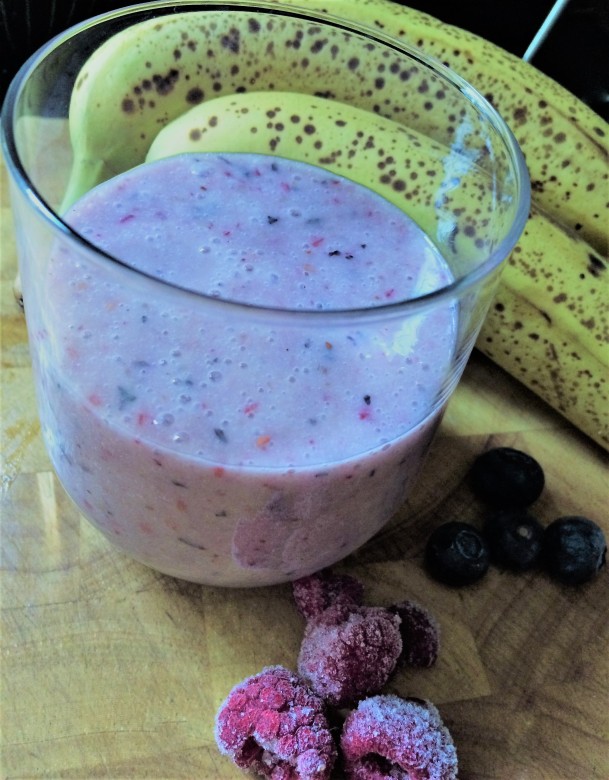 Free from:
Gluten, milk/lactose, nuts, egg, sesame, sulphites, soya, mustard, celery, lupin, fish, crustaceans, molluscs, meat. VEGAN
Contains:
No allergens (if you use coconut milk, be aware that coconut is classed as a nut in the USA)
Alternatives:
Use alternative fruit to vary the taste or try a different dairy-free milk such as rice milk
---
Ingredients
2 ripe bananas
12 frozen raspberries (you can also use fresh)
2 tbsps of blueberries
4 tbsps of coconut milk (e.g. Koko)
---
Method
1. Peel the banana and break them into a few pieces. Put it in a blender/smoothie maker
2. Add the raspberries, blueberries and rice milk
3. Blend until smooth and serve. Add more coconut milk if you need to make it slightly thinner to sip or for kids to drink through a straw
Serving suggestion: A great and fun way to get children to have some fruit. It's also a perfect way to use up very ripe bananas.
---
The Safer Eating Company cannot take responsibility for any recipes that are uploaded that are not accurate. We will check them as often as possible, but please refer to our problem food lists and ALWAYS CHECK THE LABELS of every ingredient.
---