Pasta sauce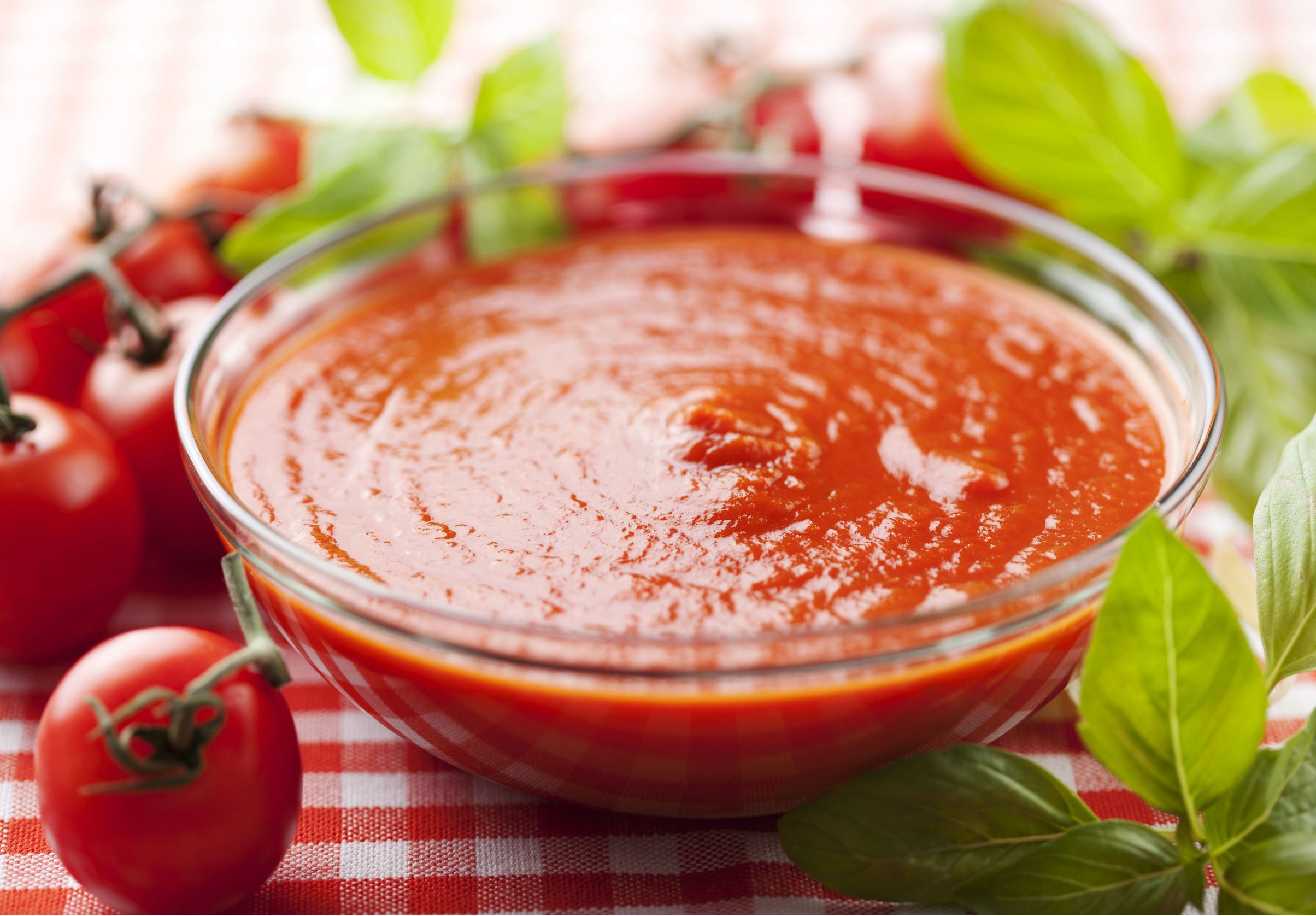 Free from:
meat, fish, shellfish, seafood, gluten, milk/lactose, nuts, sesame, soya, mustard, celery, sulphites, lupin, egg
Alternatives:
Use chopped tomatoes or passata if you prefer. Add alternative or additional herbs such as oregano or mixed herbs
---
Ingredients
1 tablespoon olive oil
2 cloves garlic
Small bunch fresh basil (leaves removed and torn)
400g whole plum tomatoes
Sea salt & freshly ground black pepper to taste
---
Method
1. Pour the olive oil into a saucepan and put over a medium heat
2. Add the garlic and cook until coloured slightly stirring/shaking the pan regularly
3. Add the basil and tomatoes. Crush the tomatoes with a wooden spoon as much as possible
4. Season to taste
5. Bring the sauce to the boil and then remove from the heat
6. Push the mixture through a sieve into a bowl with the wooden spoon. Make sure you scrape the bottom of the sieve too
7. Pour the sauce back into the pan and bring back to the boil
8. Turn down the heat and simmer for 5-10 minutes until the sauce thickens to a spreadable consistency
Serving suggestion: Use for pasta, meatballs or pizza to give a delicious flavour.
---
Make a large batch and freeze it to save time.

The Safer Eating Company cannot take responsibility for any recipes that are uploaded that are not accurate. We will check them as often as possible, but please refer to our problem food lists and ALWAYS CHECK THE LABELS of every ingredient.
---