Turkey burgers (gluten free)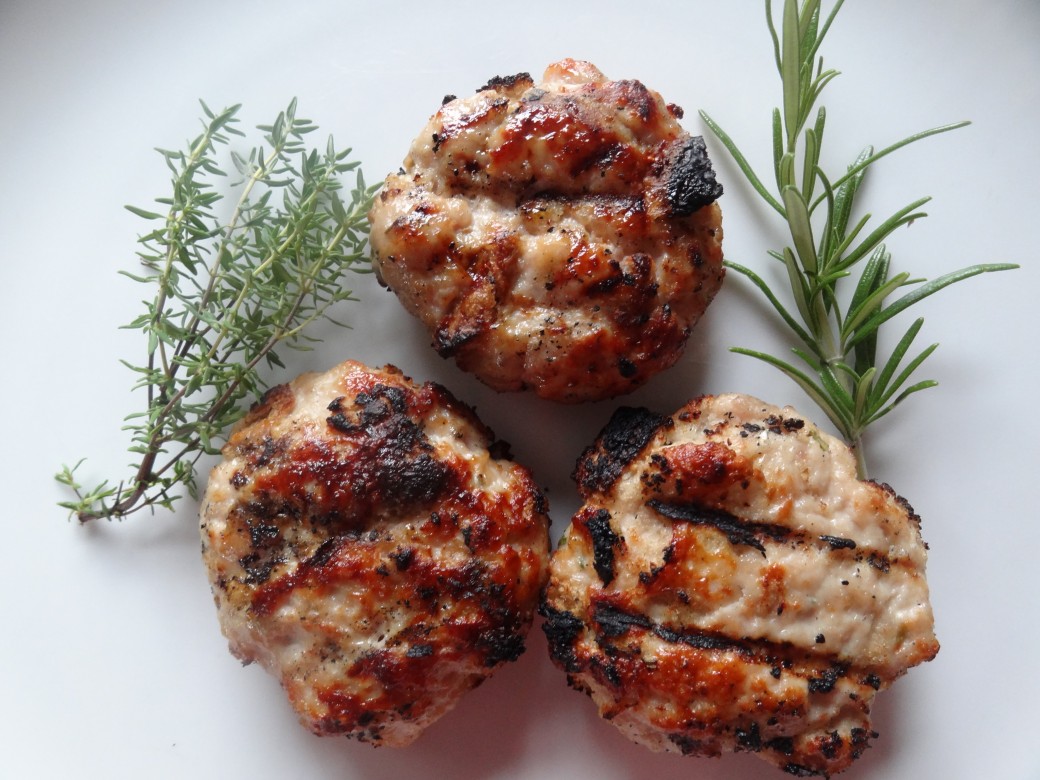 Free from:
Gluten, milk/lactose, crustaceans, molluscs, fish, sesame, sulphites, nuts, mustard, celery, lupin
Alternatives:
Omit the egg for an egg-free recipe - you can use oil as an alternative as needed. Omit the Worcestershire sauce for a soya-free version
---
Ingredients
500g turkey mince
1 tsp fresh rosemary (chopped and stalk removed)
1 tsp fresh thyme (chopped and stalk removed)
½ tsp salt
Freshly ground pepper to taste
2 cloves of garlic (peeled and crushed)
1 slice of gluten-free white bread broken into breadcrumbs (e.g. Genius)
1 tbsp Worcestershire sauce (e.g. Biona)
---
Method
1. Mix all the ingredients in a bowl
2. Use your hands to form the mixture into 8-10 burgers. Place on a plate and cover
3. Put in the fridge for at least 10 minutes (they hold together better then)
4. BBQ/grill until thoroughly cooked (approximately 10 minutes on each side) or fry in a little olive oil
Serving suggestion: Serve in a gluten-free bun with lots of our lovely coleslaw and some fresh salad. Yum!
---
The Safer Eating Company cannot take responsibility for any recipes that are uploaded that are not accurate. We will check them as often as possible, but please refer to our problem food lists and ALWAYS CHECK THE LABELS of every ingredient.
---